Key Teams & Functions
Management By Objectives

Helping Organization & Individuals

Corporate Etiquettes

Strong Success Mindset
JEC thinks positive, thinks society always first!
Team work in essence requires not only people skills but also a sense of maturity, which allows the individual to think and work amicably with fellow members in all situations and with empathy. The AIATERF team members are well educated, experienced and armed with each & every desired skillfulness like Communication, Support, Problem Solving, Listening & Feedback and Conflict Management. They are interwoven with business-related beliefs or principles that guide professional behavior. Their values reflect ethics, practices, standards and other norms within a commercial environment.
Our philosophy of teamwork is different as we admit the challenge that provides with working together with diversity. Therefore, with the aim of maximizing team effort suitable teams, their functions and team enablers have been determined but not limited.
This chart represents the key teams that function within the ambit of AIATERF
Depending on the needs and goals AIATERF has established cross functional teams. They work on the guidelines and principles adopted by the society.
Some of the core teams of AIATERF are as follows
1. Project Management Team: The society is taking up many activities in different education sectors. So in order to meet up the requirement of government approvals, Project planning and execution, infrastructure development, Liasioning with different agencies and over and above completing the tasks in time this works 24 x7 under the active involvement of Er Lalit Kumar Saraogi.
2. Virtual Team: The team members carry out the society activities staying outside from Jaipur, where its main corporate office is located. The operation head of the virtual team is Mr Sunil Kumar Saraogi. he is a person of determination, always on wheels for the different works for his industry " Sriganga Agro products Ltd" Jodhpur. Despite his neck filled assignments, he keeps his promises delivering the result in just in time.
3. Cross Functional Team: In this team experienced persons from different department of the society promoted organization are drawn to work on goals and requirements of the society. At present, this cross functional team is headed by the Director of Jaipur Engineering College. He is executing the works under the proactive advise of the Chairman of the society. The tasks are allotted to the persons to carry out and instructions are passed on and follow up actions are carried out at regular intervals.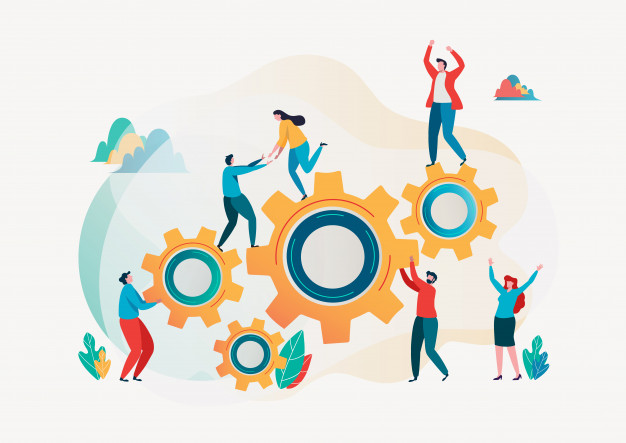 4. E-Learning Team
E learning is living innovation today.
Web-based learning is meant by e-learning which commonly referred to as electronic learning or Virtual learning.
Today people first search for their queries on the internet rather than looking for books or asking someone. Hence, this has led to the Importance of E-Learning in Education and catching the nerve of society JEC has strategically planned to enter into e learning as per the directives of New Education Policy 2020. The AIATERF is continually working towards betterment of e learning system and keeping its pace to reach the individuals who actually need e learning.
Currently the e learning team is headed by Prof. (Dr.) D G Mahto, a seasoned educationist with a PhD from NIT Jamshedpur. Ask the man from e learning whatever you want in education. 3...2...1...e learning!
E Learning to bring out the best! Sounds interesting. Feel free to contact us who you are wherever you are. Let us pledge to make this world more beautiful to live in TOGETHER.